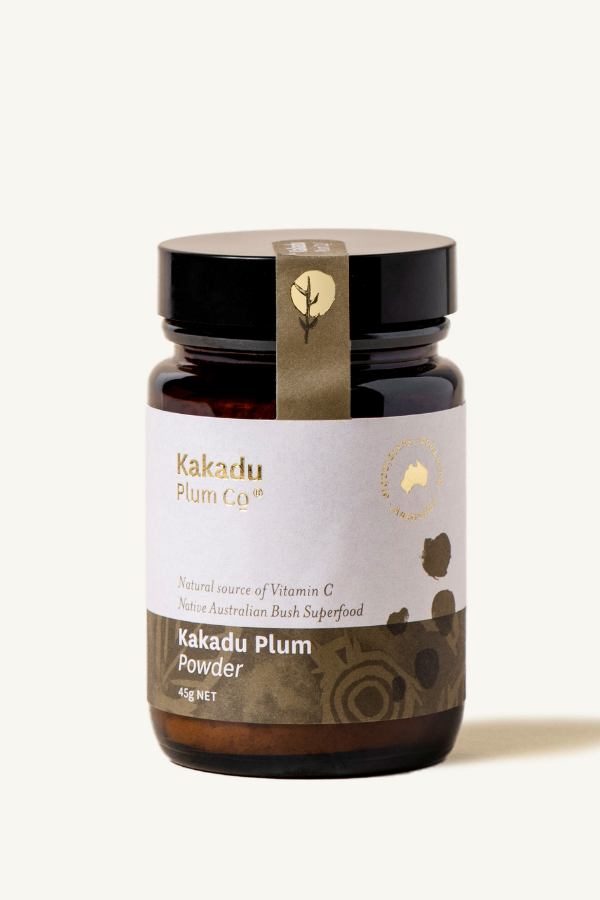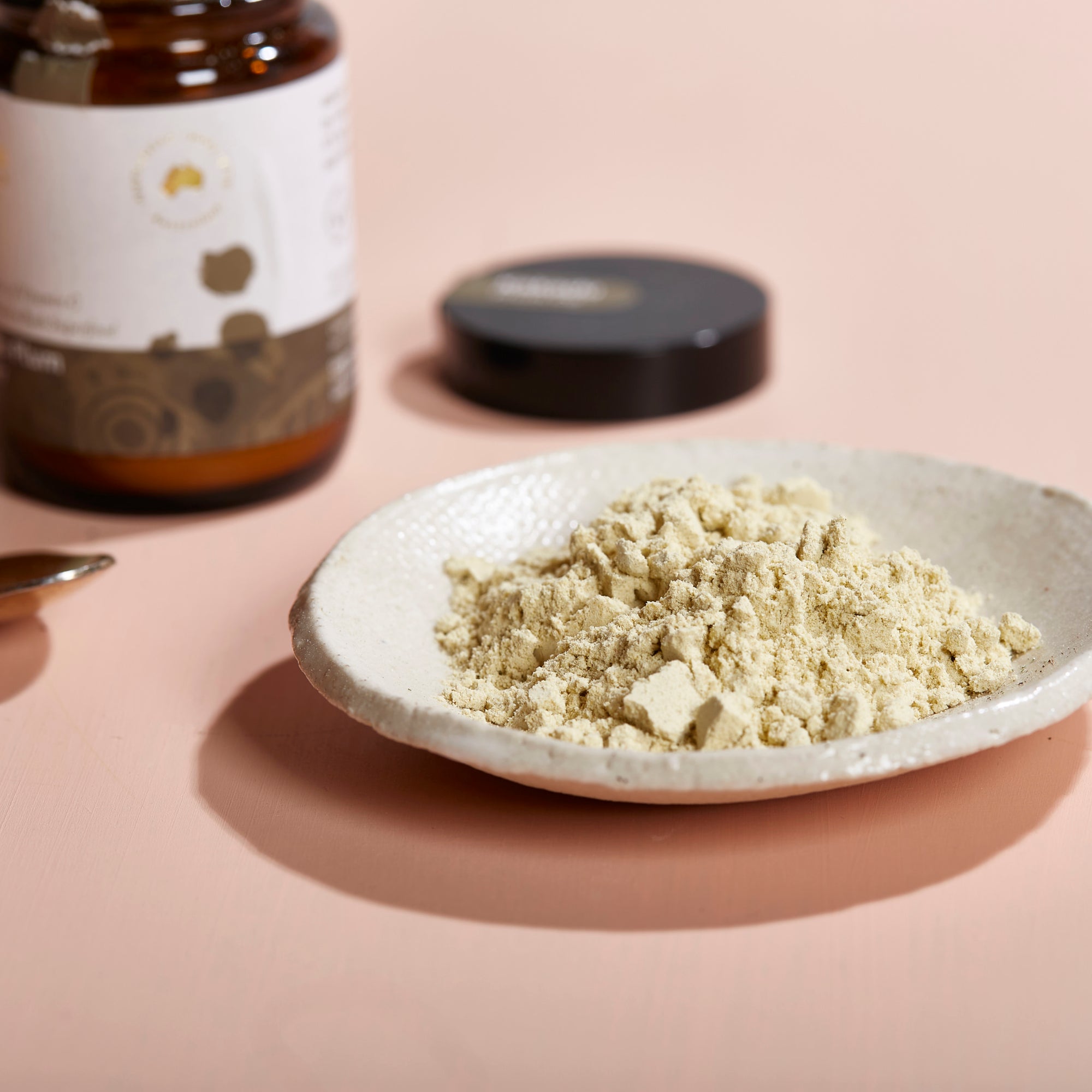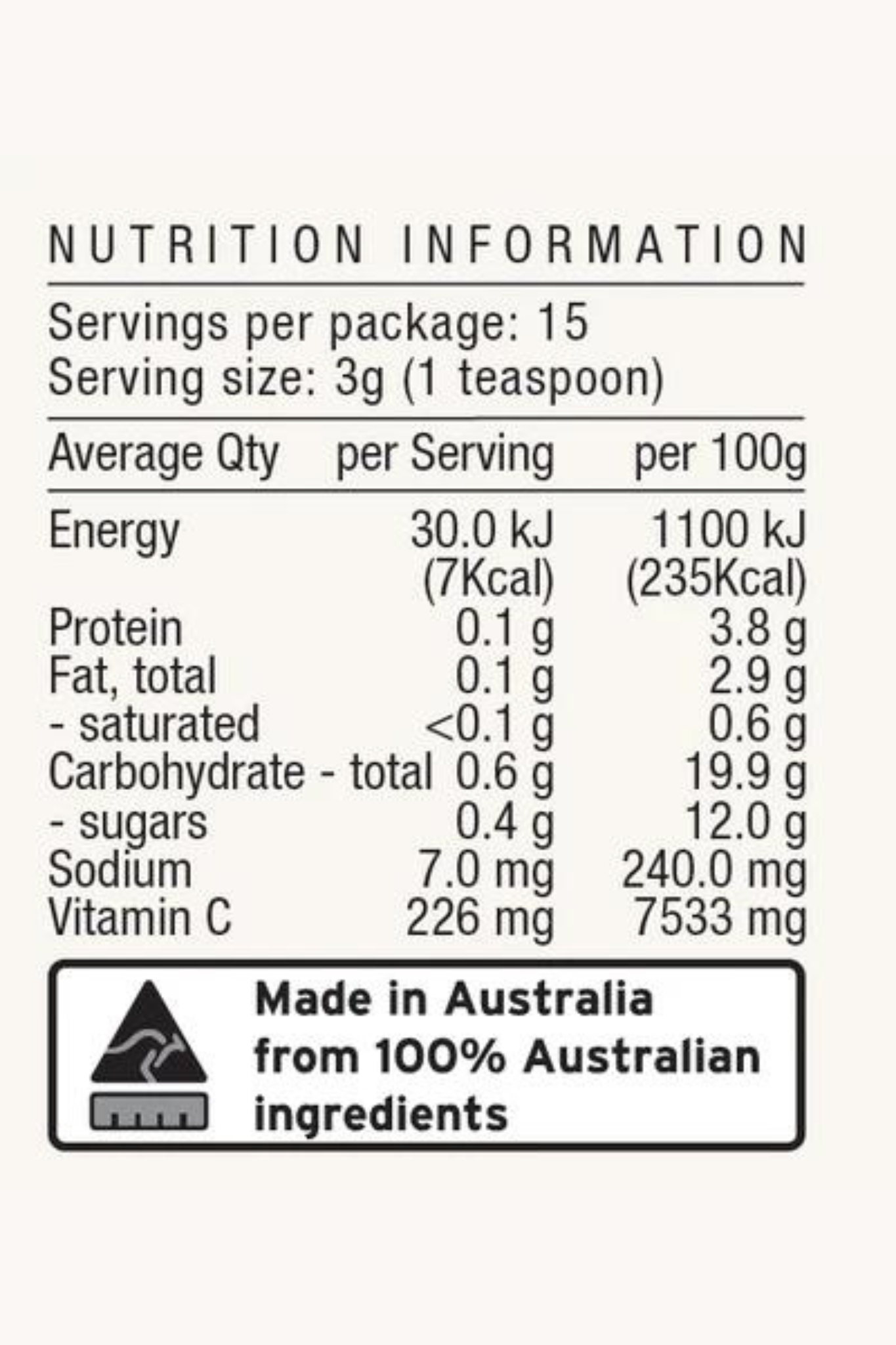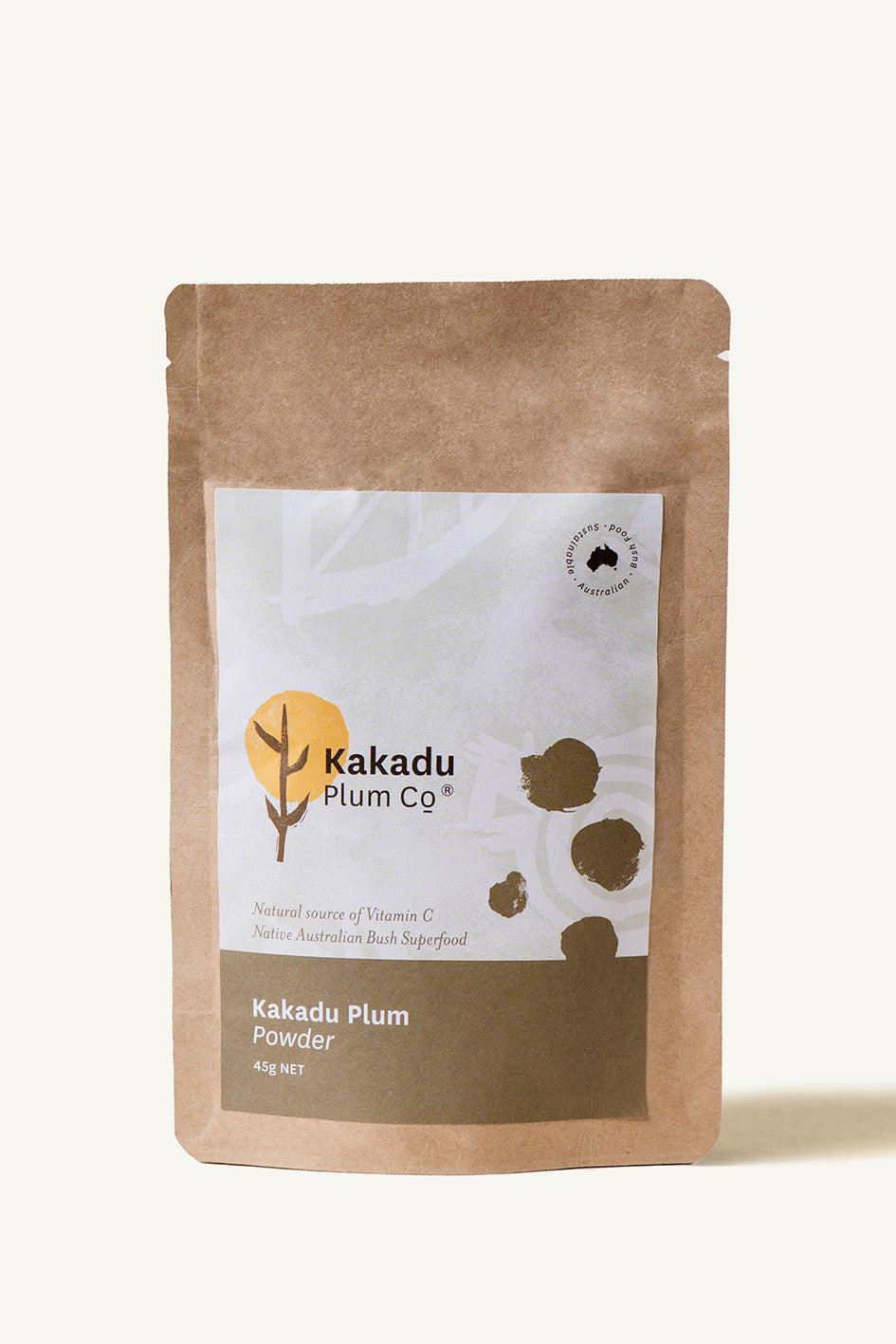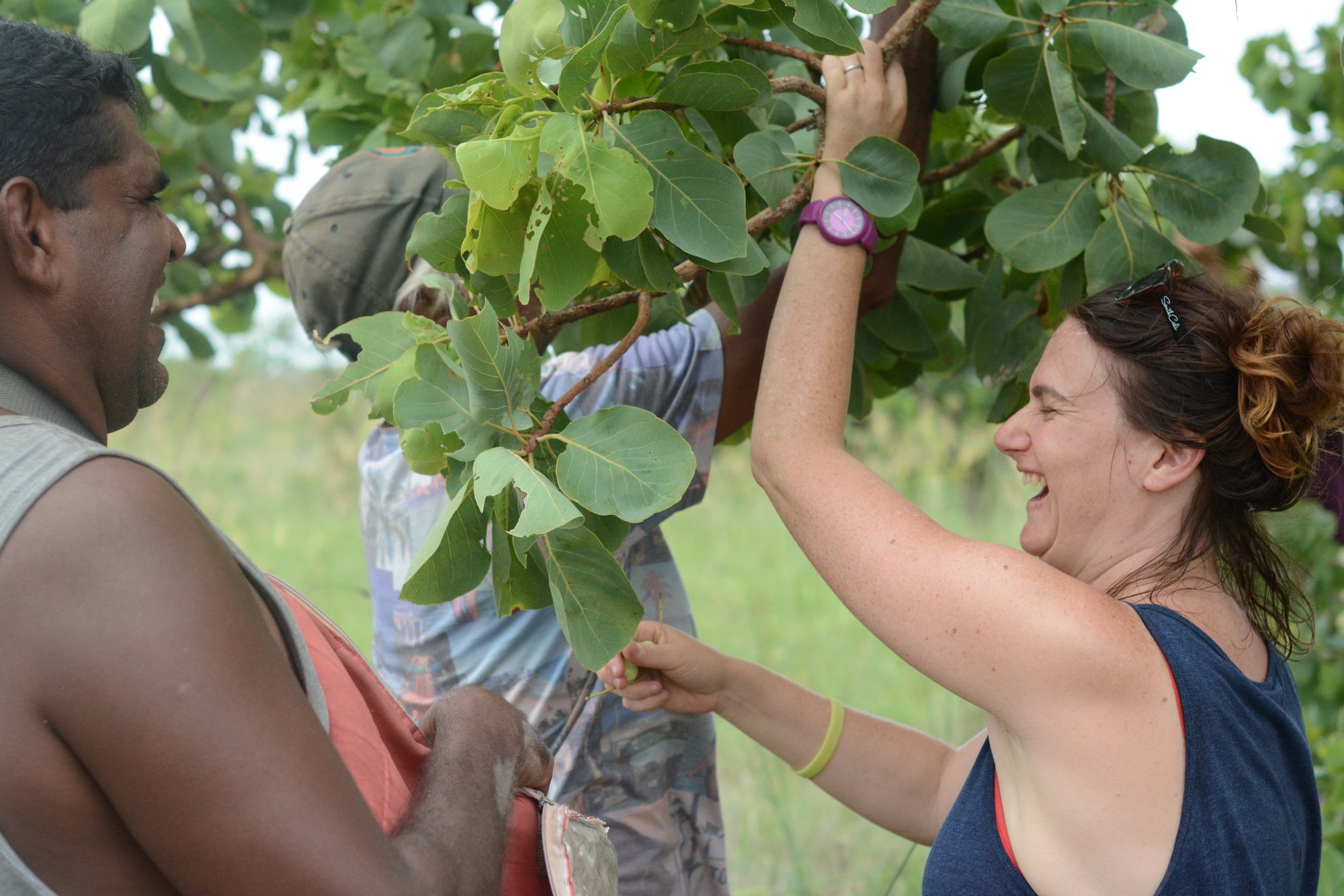 Kakadu Plum Powder {Gubinge}
Regular price
Sale price
$29.99
Unit price
per
check_circle In Stock
cancel Sold out
Free Pick Up at Kakadu Plum Co. — (17/95 White Street, Mordialloc)

Usually ready in 4 hours —
Free delivery — on all orders over

$99

!
Kakadu Plum, or Gubinge, has the highest natural source of Vitamin C. Known to have up to 100 times the vitamin C to oranges, it has been used by Aboriginal people for centuries as the powerful antioxidant and immune boosting superfood.
In line with traditional knowledge and practice from the Traditional Owners who harvest our Kakadu Plums, our powder is the whole fruit (seed and flesh) freeze dried and then milled into a powder, making it a true whole fruit superfood.
Note: 250g and larger sizes in bags, not jars.
Health Benefits:
- Highest source of natural Vitamin C of any plant in the world
- Great source of antioxidants
- Loaded with Vitamin C it can help boost your immune system
- Vitamin C provides collagen production support
All values specified are averages and subject to natural variations 
How to use:
Add to: water, smoothies, protein shakes, juice / Sprinkle on: salads, yogurt, cereal, breakfast bowls, porridge, fruit salad / Use in: protein balls, muesli bars, jams, salad dressing..... get creative
Visit our dedicated recipe page for more recipe ideas
Ingredients:
100% Kakadu Plum 
Information provided is based on the traditional uses and properties given and shared with us by Traditional Owners. It is provided as eductional purposes only and is not intended as medical advice. If you have any serious health concerns, you should always check with your health care practitioner before self-administering Australian bush plants and herbs.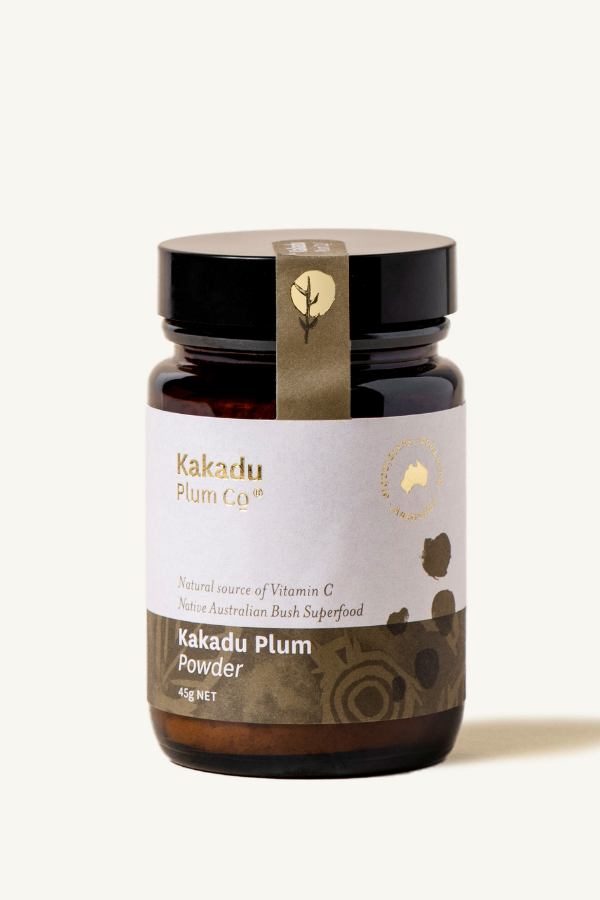 A power house spice. Great in shakes
Fantastic health benefits
Kakadu plum is a wonderful way to keep my family healthy. After taking it for close to a year, we have had zero cases of severe cold or flu and I believe, a reduction in urate levels. Highly recommended!
BEST Vitamin C
SO glad I bought 2 x 45 gm jars of Kakadu Plum Powder. Why=Comes from the Highest Vitamin C Plant on the Planet!! I put it in my Yoghurt with local honey/ raw cacao ea morning and LOVE it. Even without honey and cacao it tastes FAB!! I must say the 1st day I put a "heaped" teaspoon on and within half an hour I had to rush to the toilet and had a good bowel flush OUT. 😂
kakadu plum powder
Fabulous way to enjoy your daily vitamin c. A great company with which to do business with lots of other very interesting stock.
Brilliant
I have an indigenous client who wants to know more about her history, what better way to start than with food.