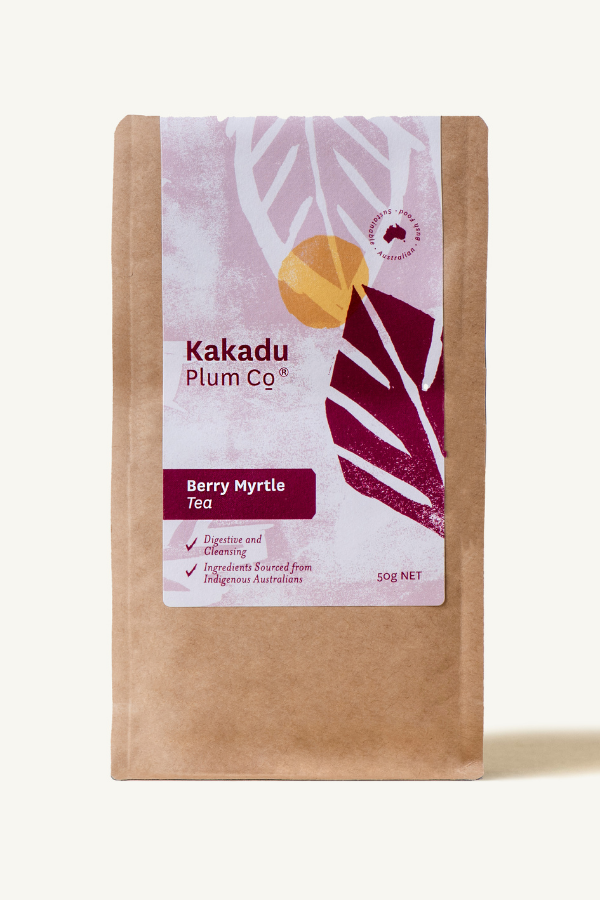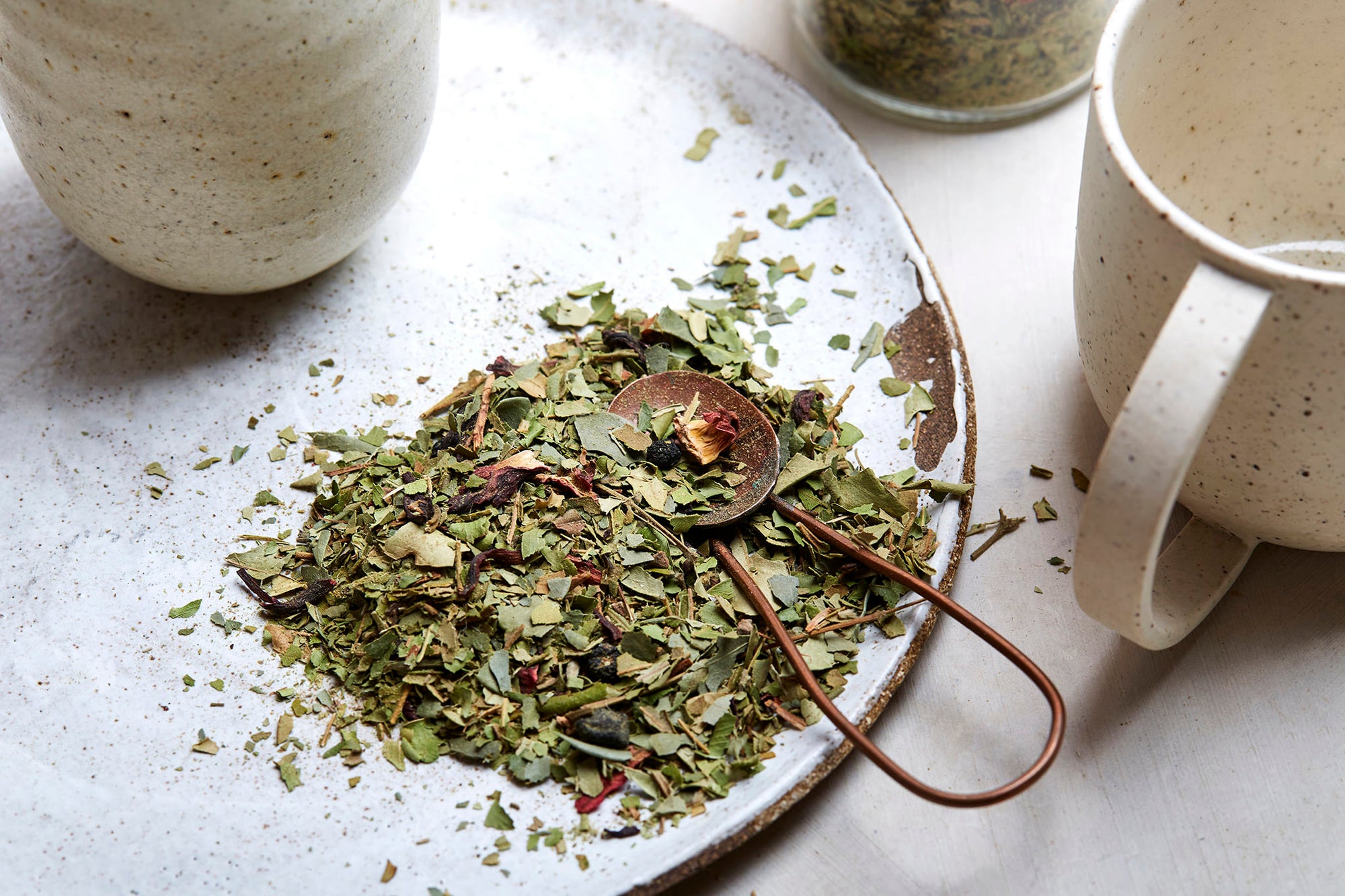 Regular price
Sale price
$22.95
Unit price
per
check_circle In Stock
cancel Sold out
Free Pick Up at Kakadu Plum Co. — (17/95 White Street, Mordialloc)

Usually ready in 4 hours —
Free delivery — on all orders over

$99

!
It is a mix of some of Australia's most beautiful and exquisite ingredients, all mixed together.
Lemon myrtle provides a tangy base that pairs nicely with the deep, back-of-the-throat heat of Australian mountain pepper. Throw in a little aniseed, cinnamon, and rosella (which is basically Australian hibiscus) and you've got a crisp, zesty herbal.
This tea is good for digestion and enjoyed best after a meal and during the day. 


Health benefits

Lemon myrtle: Lemon myrtle has been used traditionally for sinus infections, bronchitis and irritable digestive disorders. Lemon myrtle supports the digestive processes and reduces symptoms such as bloating and cramping. Lemon myrtle is also used as a potent antioxidant as it is very high in citral  protecting cells throughout the body.
Cinnamon myrtle: known health benefits that may aid in heartburn, colic, and treatment of the digestive system.
Aniseed myrtle: Anise myrtle has outstanding antioxidant activity, is rich in magnesium and is also a good source of lutein, folate, vitamin E and vitamin C.
Mountain pepper leaf: Mountain pepper leaf is one of the native species found to exhibit superior antioxidant capacity compared to the blueberry, which is renowned worldwide as the 'health-promoting fruit'.
Antioxidants are believed to hold a number of benefits for human health, potentially preventing and delaying diseases such as Alzheimer's disease, autoimmune and cardiovascular disease, cancer and diabetes.
Ingredients 
Lemon myrtle, cinnamon myrtle, aniseed myrtle, mountain pepper leaf and berry, rosella. 
Beautiful blend, taste and service
Berry myrtle tea
This smells as delicious as it tastes- my kids love the smell
All these ingredients really help me feel good and my skin settled down as Im having chemotherapy at present
Great you can use the leaves twice as well before discarding I can't drink coffee so your teas are very uplifting and I know they're doing me the world of good Thank you
Beautiful tea
Had this tea in a Japanese tea ceremony. Everyone tried to guess the tea flavour. Loved by everyone. Beautiful jasmine floral smell and flavour. Very mild. I would describe it as a pretty bouquet. Someone else picked up the cinnamon flavour and aniseed flavours but for me who loves chai this was so mild it wasn't even noticeable. I loved the flavour I took a photo of the packaging so I can buy a bag for myself.
Was a gift. Keeps giving.
Gorgeous tea! I received it as a gift. I drink it after dinner to wind down the day and digest before going to bed. I need to try the other teas!! Now I'm scrolling through the website for prezzies for everyone.
delicious
I am obsessed with this tea! It is so refreshing. I love drinking it with my morning or afternoon tea.