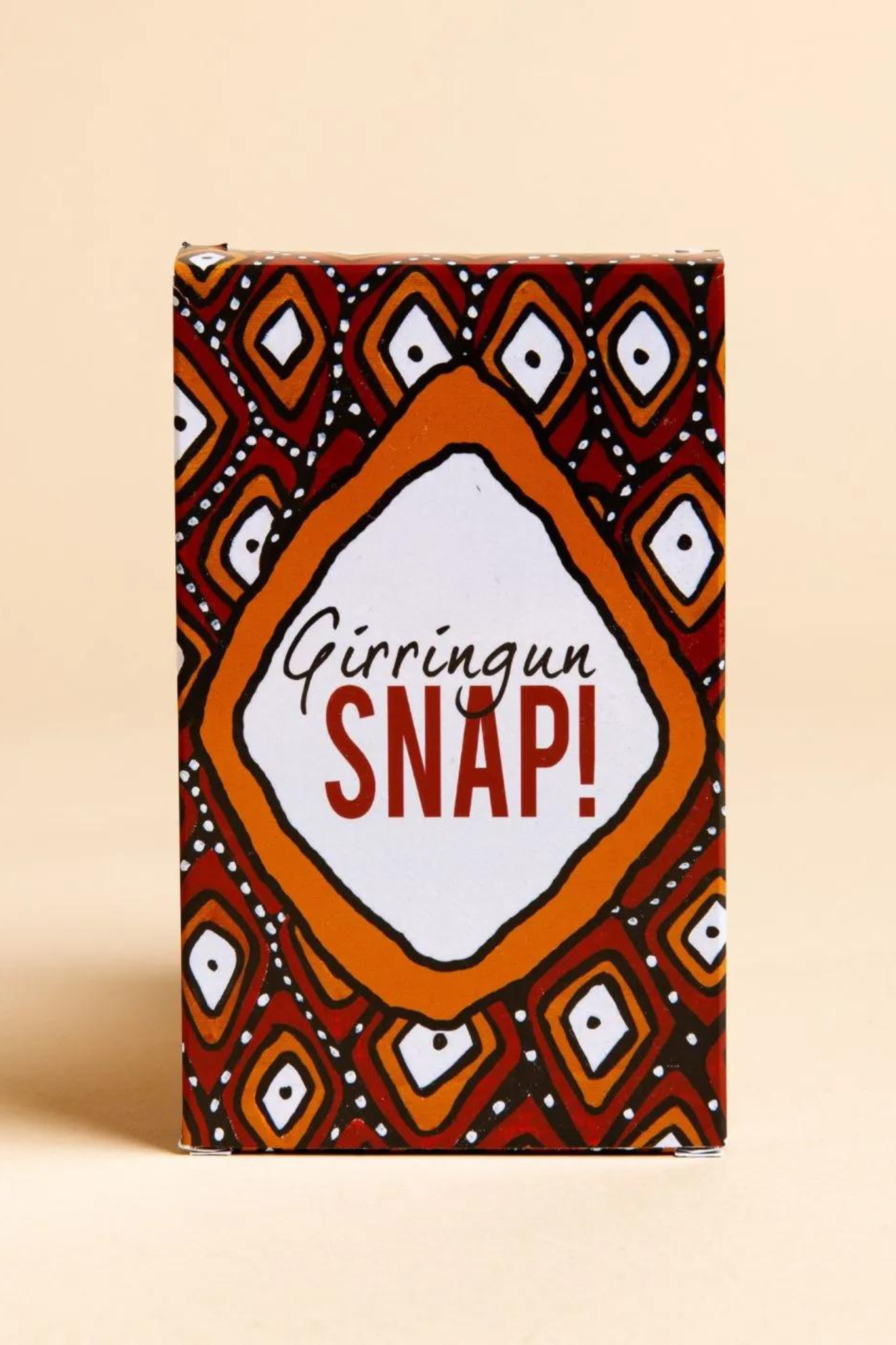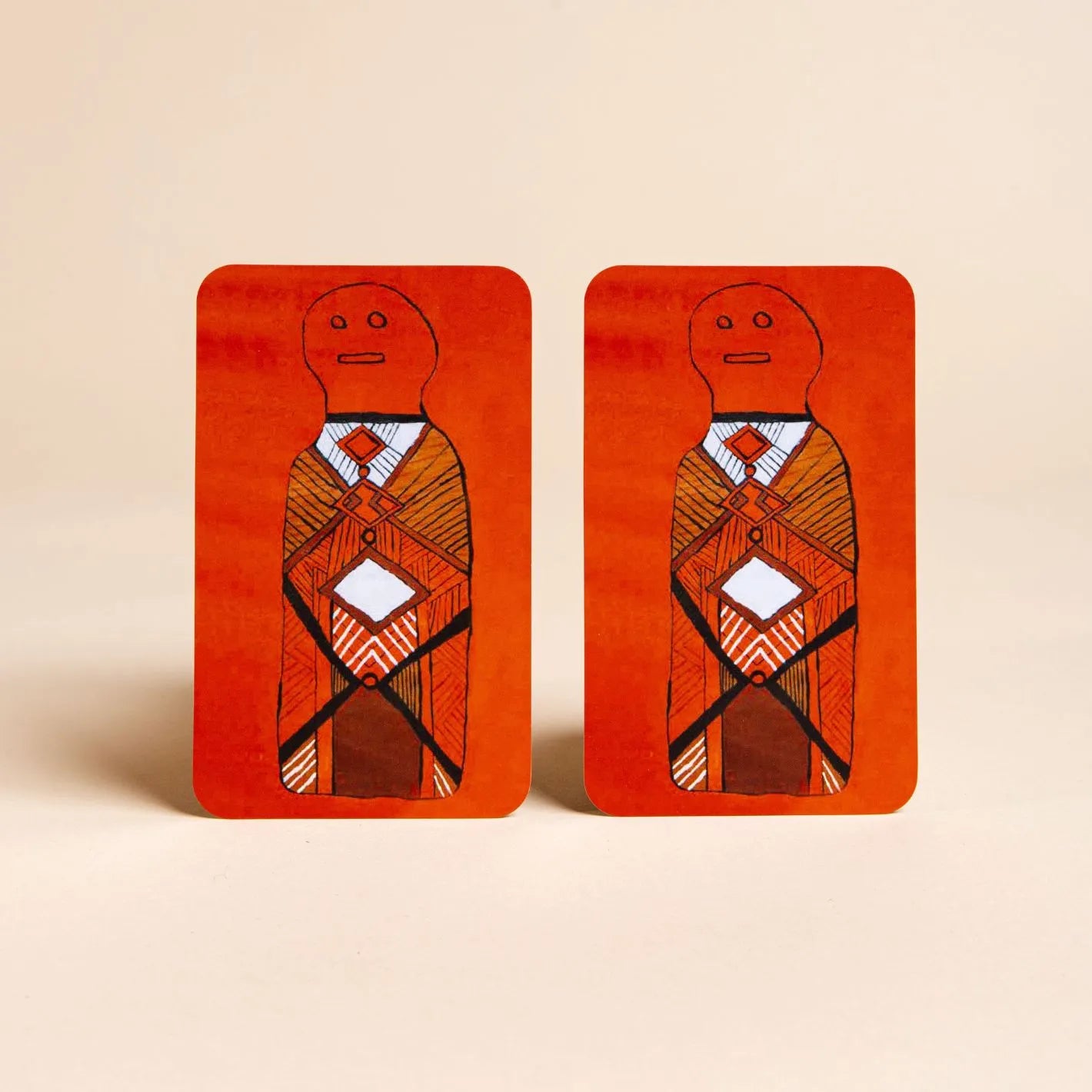 Girringun Snap - the ultimate card game
Regular price
Sale price
$22.00
Unit price
per
check_circle In Stock
cancel Sold out
Free Pick Up at Kakadu Plum Co. — (17/95 White Street, Mordialloc)

Usually ready in 4 hours —
Free delivery — on all orders over

$99

!
A timeless favourite card game for young and old. Here, you will be pairing the work of Girringun artists, can you match them all?

THE DEAL

Deal out all cards face down, one at a time, beginning to the dealer's left. It does not matter if some players have more cards than others. Each player puts their cards in a pile, face down in front of them.

THE PLAY

The player on the dealer's left turns over the top card of his pile and puts it face up starting a pile of cards next to their face down cards. The next player to the left does the same and so on around the table.

When someone turns up a card that matches a card already face up on another player's pile, the first person to notice the two matched cards calls out "Snap!" and wins both piles. This player adds the cards to the bottom of their face-down pile.

When two players shout "Snap!" at the same time, the two piles are combined and placed in the center of the table face up. These cards form a "Snap Pot." Play continues where it left off with the player to the left of the last player who turned over a card. If a player spots a card that matches the card on top of the Snap Pot, they shout "Snap Pot!" and win all of those cards. During the game, if a player runs out of cards in their face-down pile, the cards in the face up pile are turned down and the player continues to play.