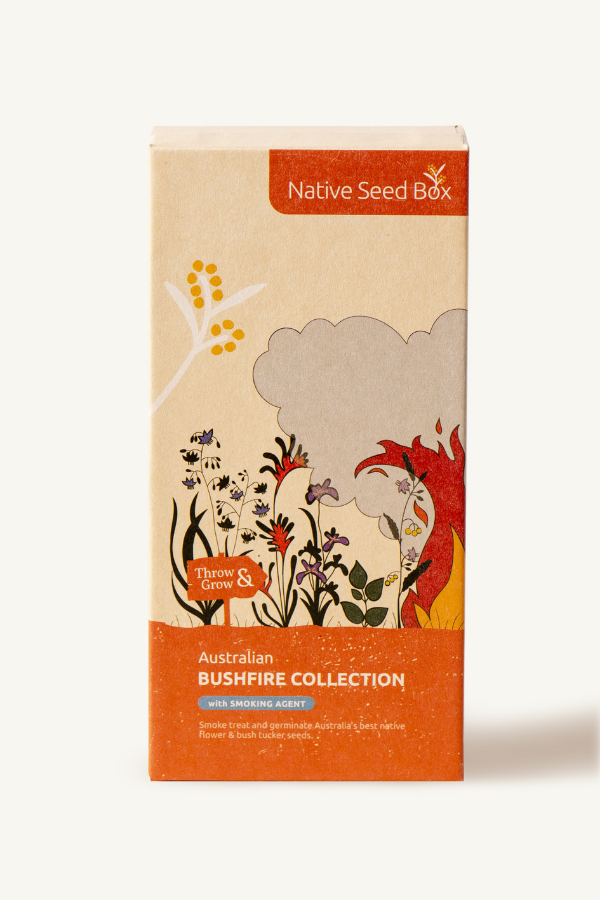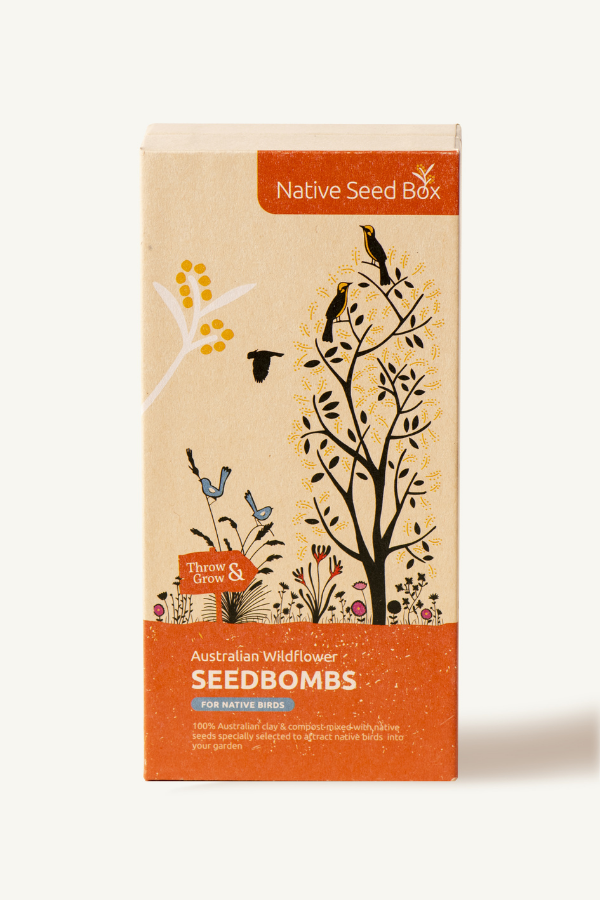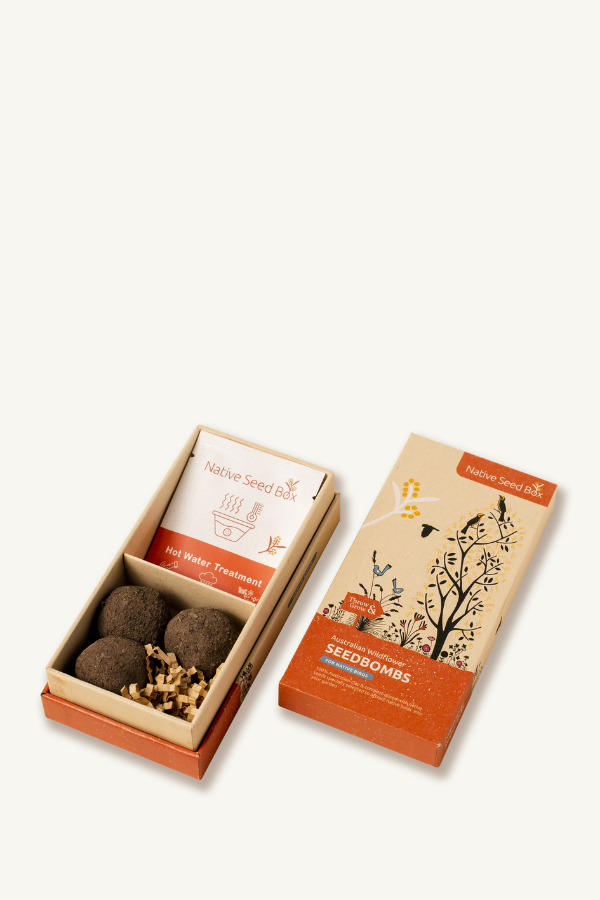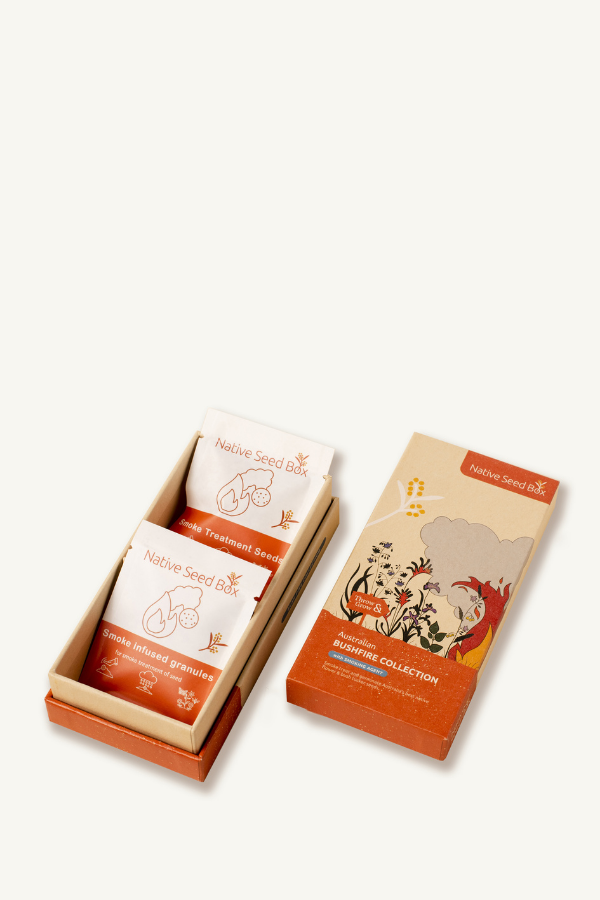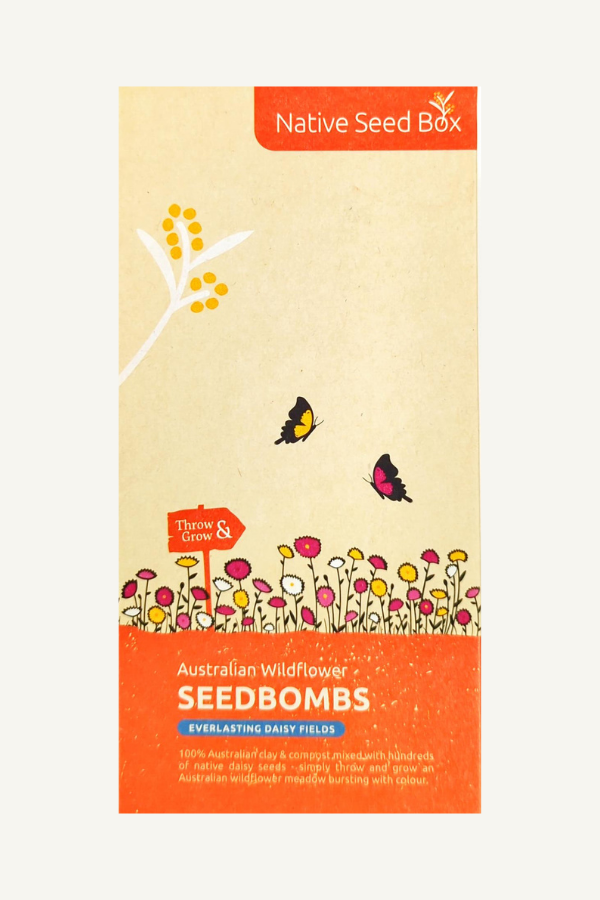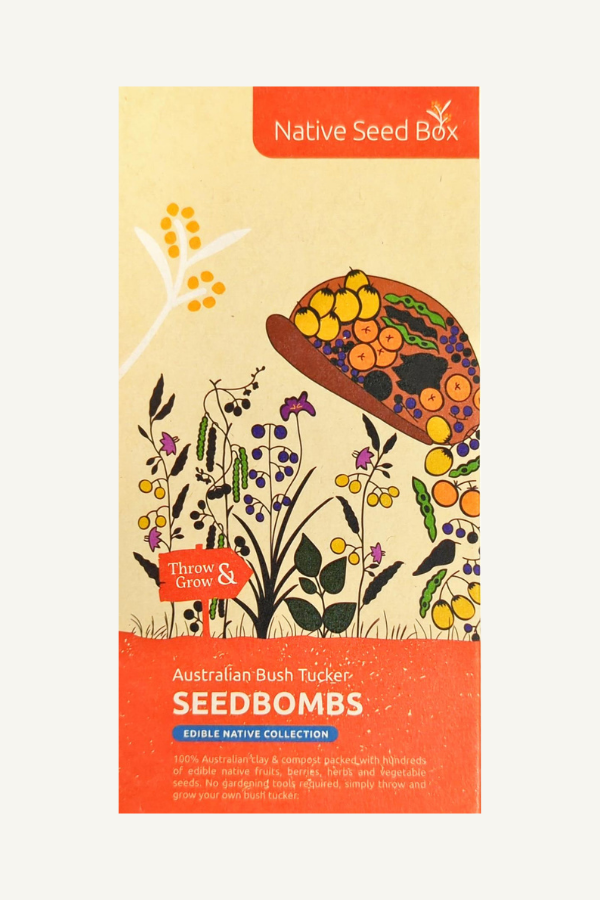 Native Seed Box Collection
Regular price
Sale price
$18.95
Unit price
per
check_circle In Stock
cancel Sold out
Free Pick Up at Kakadu Plum Co. — (17/95 White Street, Mordialloc)

Usually ready in 4 hours —
Free delivery — on all orders over

$99

!
Gift boxed seed and seed bombs are amazing little boxes will burst into life, making someone's day. 
Throw & grow seedbombs are the easiest way to grow a native garden. Designed to need as little green thumb-ery as possible. A real unique gift with purpose!
Bush Fire Collection with smoking agent
The Bushfire Seed Collection allows you to experience the interesting practice of smoke germinating your own native seeds.  Bushfire smoke plays a big role in seed germination of many iconic Australian species as bushfires have shaped our landscape for thousands of years.
The pack contains a careful selection of Australian flower species such as native Iris, Kangaroo Paw, the blue strap flowers and a mix of edible herb species such as desert raisin & native spinach. All require special smoke pre-treatment with full instructions and smoke infused germination granules inside. A great way to learn about our unique flora while growing your own wildflowers and bush tucker at home.
Bush Tucker - Edible Seed Collection
Our specially selected bush tucker species are great for salads, roasted root vegetable dishes, sweet summer berries and currents, and include native herbs such as thyme, wild jack beans, wild tomato and even breakfast raisins. Everything you need for the full bush tucker experience at home.
The bush Tucker Edible collection has everything you need to experience the interesting practice of smoke and water treating seeds before germination as well as full instruction leaflet.
No gardening tools required, simply throw and grow bush food.
Everlasting Daisy Feilds
Everlasting Daisy Field seedbombs contain a mix of Australia's most eye catching pink, white, yellow, dark centred and golden centred Everlasting Daisies – making for one of Australia's most impressive wildflower displays.
Seedbombs for Native Birds
Contain specially selected species of Australia's best low growing and dwarf variety of bird attracting wildflowers and small shrubs. Your garden will be alive with nectar loving honeyeaters, red wattle birds, spinebills, as well as small seed & insect seeking finches and wrens.
Wildflower Seedbombs for native pollinators
Seedbombs contain specially selected species of Australia's boldest, brightest and most fragrant flowers from kangaroo paws to the Swan river daisy, billy buttons, pink everlasting daisies and the most eye catching blue lace flowers.
They work well in open gardens or in pots, perfect for any sized garden providing much needed food and protection native bees and butterflies.
Note: Due to biosecurity restrictions seed and compost are prohibited entry into WA/TAS and any orders received with a shipping address into WA/TAS will be cancelled.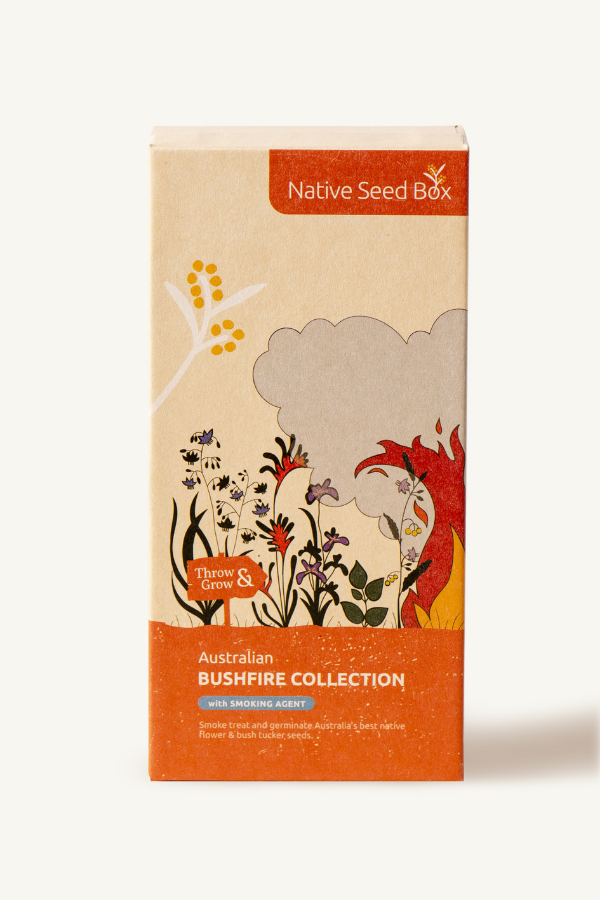 Seed bombs are the bomb
Great packaging, unique gift & super for large gardens requiring a splash of colour. Fun to throw.
Seedbombs are the bomb
Purchased to add colour to my garden, being native seeds will attract many birds & bees. These bombs fix the "feeding the birds" issue seen with sowing in the traditional sense. Love love love them, perfect as gifts also.
Part of a birthday box
I chose a few items to be sent for a birthday and this was a huge winner.
Growing Strong
Great product just wish could buy them in bulk
An amazing gift and excellent service
Speedy delivery, no hassles and beautiful packaging. Such a great gift for your green thumbed friends and family.