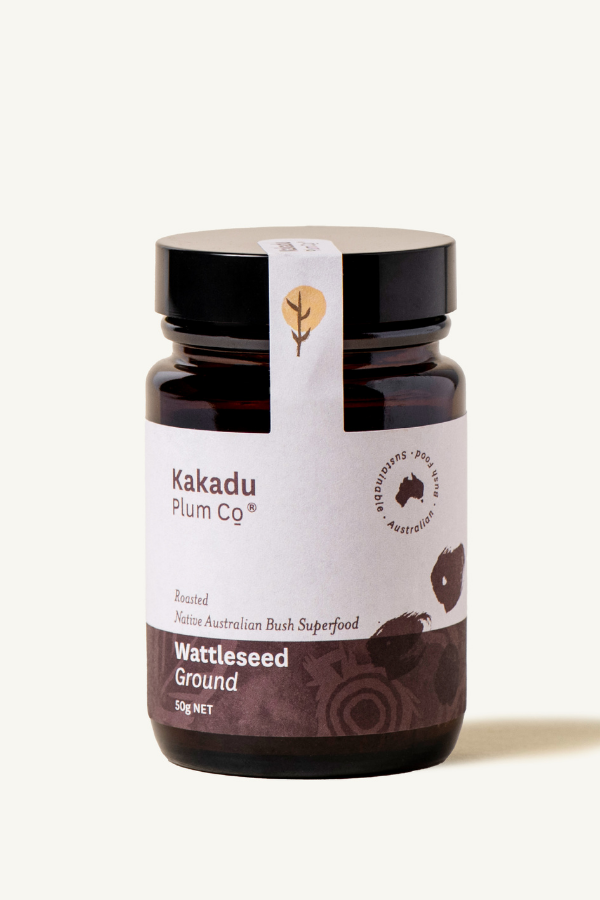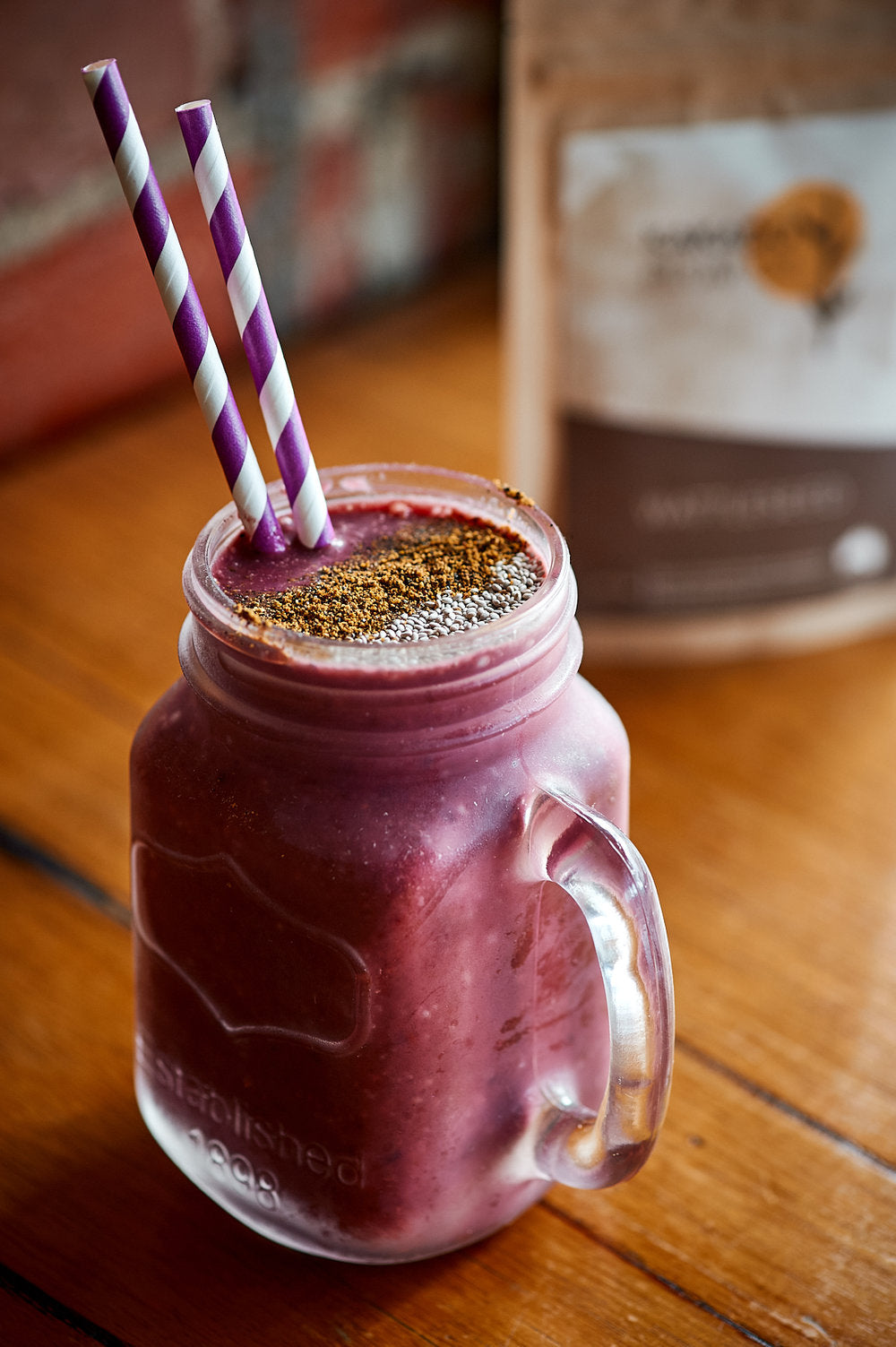 Regular price
$0.00
Sale price
$15.95
Unit price
per
check_circle In Stock
cancel Sold out
Free Pick Up at Kakadu Plum Co. — (17/95 White Street, Mordialloc)

Usually ready in 4 hours —
Free delivery — on all orders over

$99

!
Roasted and Ground
Wattleseed tastes and smells a little like roasted coffee with a touch of chocolate and hazelnut.
Wattleseed is one of Australia's native superfoods that is also packed with nutritional goodness. It contains potassium, calcium, iron and zinc and is an all round amazing product for your body.
It produces an exquisite aroma and flavour to many culinary cuisines.
Health Benefits
- Good source of protein, zinc and magnesium 
- Low glycemic food, which releases its sugars slowly
How to use
Add to: cakes, ice cream, dressings, smoothies
Sprinkle on: salads, scrambled eggs, yogurt
Use in: marinade, jams, cakes, biscuits, bread, muesli bars, protein balls
View our dedicated recipe page for more recipe ideas, including these wattleseed and kakadu plum scones
please note: Our wattleseed is wild harvested. Due to the seasonal nature and availability, our blend may vary slightly due to the seeds available.  
Bulk sizes packed in reusable bag, not glass jar.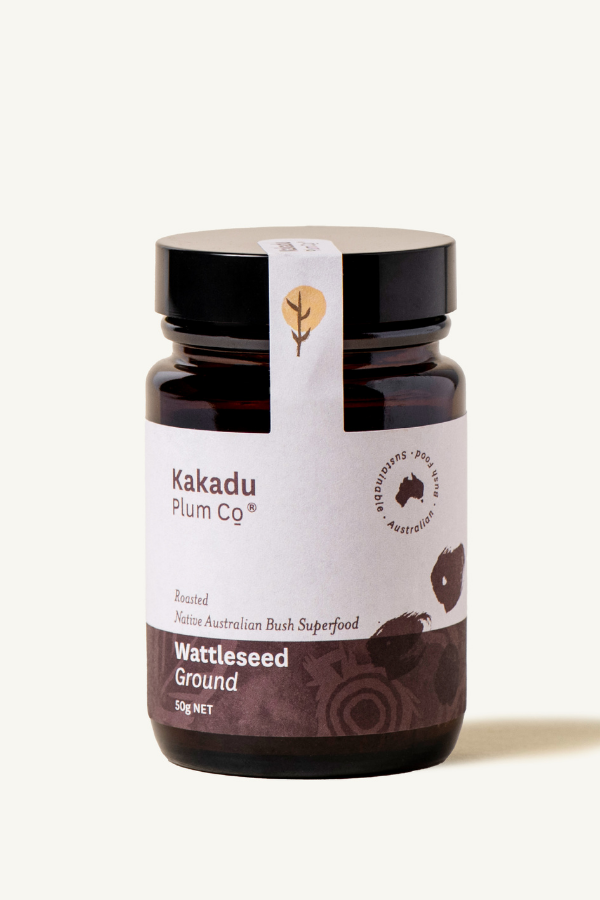 Wattleseed
Use this on a lot of our meat we cook and also add into biscuits I make. Love all my Kakadu plum products that I have.
Maybe i got an old batch...?
I've been used to another brand of wattleseed; this one has much less of the distinctive coffee-chocolate-hazelnut flavour i'm accustomed to and actually smells faintly rancid, like old flax-seed oil. It's also a much coarser grind which, as wattleseed is very hard, means it's full of tiny sharp bits which i don't feel confident feeding to my elderly friends and relations, who would either get them stuck in their dentures or be inclined to choke (or both). I haven't actually cooked with it yet; i'll probably give it a whiz in the coffee grinder and try it in something that doesn't matter, but i'm not sanguine.......
This is such a versatile product. I am enjoying experimenting it. I have used in cakes ( to receive great feedback on flavour). It adds a lovely flavour to my porridge/ muesli.
Brownies now
I use your Wattleseed and Kakadu Plum in some of my brownies to give them a new and interesting twist and to give my customers something different to try.
The Wattleseed pairs beautifully with roasted hazelnut and the plum gives my chocolate brownies an amazing depth of flavour!
Would you mind if I tag your company in my social media posts?
Thanks so much,
Julie
Brownies Now!